CloudBalkan Control Panel v 2.0 is now public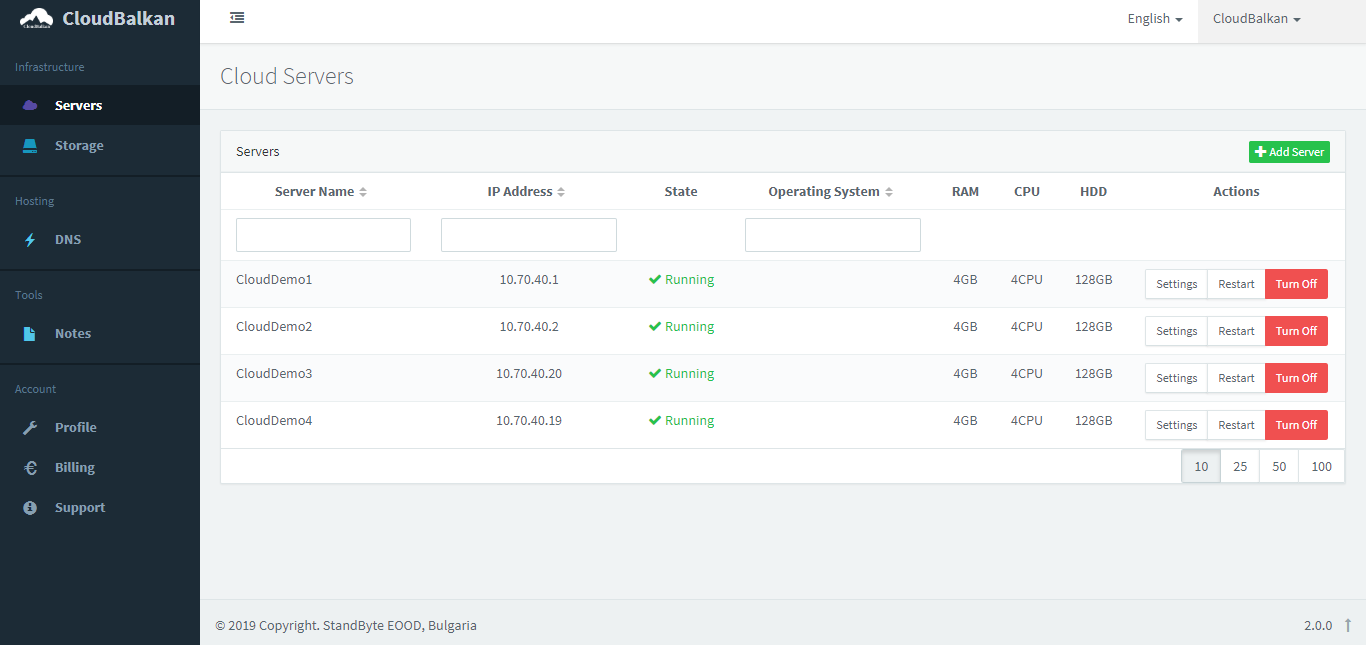 We have just updated our CloudBalkan Control Panel to a new major version 2.0. It brings dozens of new tools and enables lots of new features. The redesigned control panel is now better, more intuitive and mobile friendly than ever before.
The new look makes it easier to scale your virtual data center with even better overview. Searchable and filtered listings will provide a quick access to your servers. Setting up a server in less than a minute and managing storage with no downtime is a true pleasure for infrastructure managers. It's clear, simple and makes cloud servers even easier.
With the improved mobile design, you can now truly keep your infrastructure in your pocket. Can you imagine it "trying to turn it off and on again" is now easier than ever (although that's not the best debugging practice). Setting a server from a mobile device may not be in first need, but keeping an eye on your infrastructure at any time can be really convenient.
In this update we also announce one small tool in the help of system administrators – Notes. It is a simple add-in, you can use for storing plans, ideas and useful information about your cloud infrastructure. Once you start using it you'll find out how handy it is to keep your useful hints in simple quick note. Cloud Notes is a little help for sysadmins that can save you plenty of time.
We hope that with the new design, the better mobile usability, new tools and features, we'll keep helping our users in the tough tasks of building and supporting infrastructure for the future.
The version 2.0 control panel is built for better tools and larger scale.