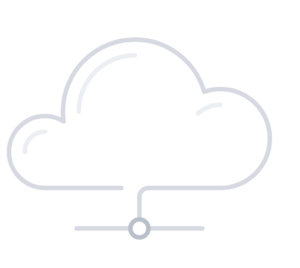 Cloud Routers combines the power of the cloud computing with the best netowork operating systems to deliver the ultimate next generation cloud networking.
Run a cloud VPN server for your network to achieve a high performance, always available VPN services. Plenty of protocols like PPTP, L2TP, OpenVPN, IPsec and more will enable you to cloud connect and device from a mobile phone to your remote offices gateway.
Cloud Routers are also great for powerful network firewalls. With the huge computing power behind you can design complex firewall rules and protect your network way before dangerous traffic comes to your equipment.
Cloud Routers pricing is simple and clear. You pay only for the time your machine is using a certain amount of resources.
Server
RAM
CPU
Storage
Price
Cloud Router 0.5GB
0.5GB
1 Core
32GB
€0.007/h
€5/mo
Cloud Router 1GB
1GB
2 Core
64GB
€0.014/h
€10/mo
Cloud Router 2GB
2GB
2 Core
96GB
€0.028/h
€20/mo
Cloud Router 4GB
4GB
4 Core
128GB
€0.056/h
€40/mo
Cloud Router 8GB
8GB
8 Core
160GB
€0.112/h
€80/mo
Cloud Router 16GB
16GB
16 Core
200GB
€0.224/h
€160/mo
Cloud Routers are based on specialized network operating systems.
The following operating system images are currently available and supported:
| Operating System | Available Versions |
| --- | --- |
| Mikrotik RouterOS | 6.43.4 |
| Mikrotik RouterOS | 6.42.6 |
| Mikrotik RouterOS | 6.41.1 |
Accessing your Cloud Router
Cloud Routers are generally accesible over SSH and Web if the operating system provides Web GUI.
Similar to Cloud Servers your Cloud Router can be accessed over SSH. You can use any standard SSH client on port 22 of your router IP.
Mikrotik RouterOS cloud hosted routers also provide Webfig on port 80 and Winbox interface on port 8291.
Mikrotik Cloud Hosted Routers are accessed using the 'admin' user instead of 'root' and the password specified during the creation of the router.
Please consider protecting your routers management inrterfaces.
Mikrotik Cloud Hosted Routers come with free license limited on maximum of 1mbps bandwith. You have two option on obtaining higher level license:
Cloud Routers support up to 8 additional network interfaces and IP addresses:
| Additional Resources | Price |
| --- | --- |
| Additional IPv4 address | €2/mo (€0.0027/h) |
| Additional network interface (up to 8) | FREE |